Professional Lighting & Event Services
From Ambient Lighting to Intelligent DMX Control, we at TeamImpulse strive to provide Lighting effects that change boring bare venue walls into exciting color palettes. Create an ambiance and atmosphere that excites your guests with a feast of visual sensations. From soft and romantic, to vibrant and lively, a lighting scheme can be created to embody your personal tastes and preferences. Check out some examples here
Our lighting services include but not limited to:
Wall Design

Intelligent DMXControl

String Lighting

Spotlight
Ambient Lighting

Monogram Projection

Centerpiece PinSpots

Dancefloor Wash

Completely transform a plain or unsightly room into a glamouring venue that you have envisioned. From Whole-Room Wall draping to Sweetheart Table Backdrop, Mundap or Ceremony Chuppah Designs, our draping is professionally installed prior to your event using our discrete stand alone hanging system. Contact us today for a quote.
Our draping services include:
Backdrops | Entryway | Floor to Ceiling Wall SetUp | Ceiling Accents
Wedding Ceremony Arbor | Sparkle Drape | LED Lighted Drapes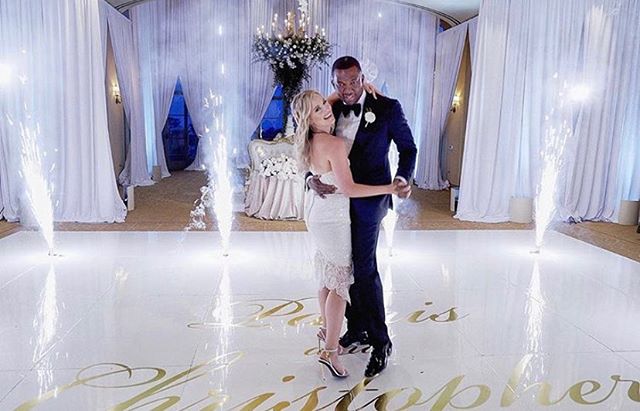 We offer Truss Structures draped in a vast array of colors. Table Decor is also on our radar with an assortment Linens and Charger Plates. Having a Wedding Outdoors, add our Custom Hedge Walls for Privacy as well as Aisle Way Runners and Stanchions.
Enhance the look and feel of your next event by providing your guests with our beautiful line of Seamless Dance floors & Chiavari Chairs. We have a variety of colors in stock to match and blend well with your decor.
No party is complete without a
great looking
dance floor! Your guest will thank you!
From LED Walls to HD Video Projection, we can bring any image to life.Being that you need it to be the center of attention or as a Ambient Playback, rest assure we have the right equipment for your event being a Formal or Corporate Event.
Recording | Production | Sound | Editing | and so on
Need Audio Playback, we have just the right equipment. Using the best and known brands in the Industry, your event will have clean, crisp sound that ALL your guests will approve. We offer Playback Bundles with Mixer, Speakers and Mics as well as Full Production Audio with On-Site Tech.
Professional Audio Services include: DJ Service | Audio Playback | Tech Service
Enhance the look and feel of your next event by providing your guests with our beautiful line of Chiavari Chairs. Upgrading is always a PLUS, our Chiavari Chair Collection comes in the following shades:
Gold, Silver, Black, White, Mahogany and Clear.
Call us… no event is too big or too small… we have the quantity you need!
Table Presentation starts with the perfect linen, from Poly to Crushed Satin, let us know what color and fabric is needed and we will COVER your event!
Presentation is Everything!